Židovska općina Čakovec organizirala je uređenje židovskog dijela groblja na mjesnom groblju u Donjoj Dubravi. Uz pomoć entuzijasta i podršku Općine Donja Dubrava, svi su grobovi očišćeni, zasađene ruže i uređen okoliš, a novim su kamenom obnovljeni grobovi obitelji Hirschler. Riječ je o posljednjim počivalištima obitelji (ili članova obitelji) Zalan, Hirschler, Rusak, Pollak, Mayer, Rožaj i Sauer.
Podsjetimo da je početkom rujna 2010. godine, s groba Kukija Hirschlera, ukraden brončani kip "Dječak s loptom", djelo kipara Vanje Radauša. Kip visok 70 centimetara bio je dio grobnice obitelji Hirschler.
Židovsko je groblje dio kulturno-povijesne ostavštine Donje Dubrave u kojoj je židovska zajednica bila važnim dijelom gospodarskog i društvenog života.
Aleksandra Ličanin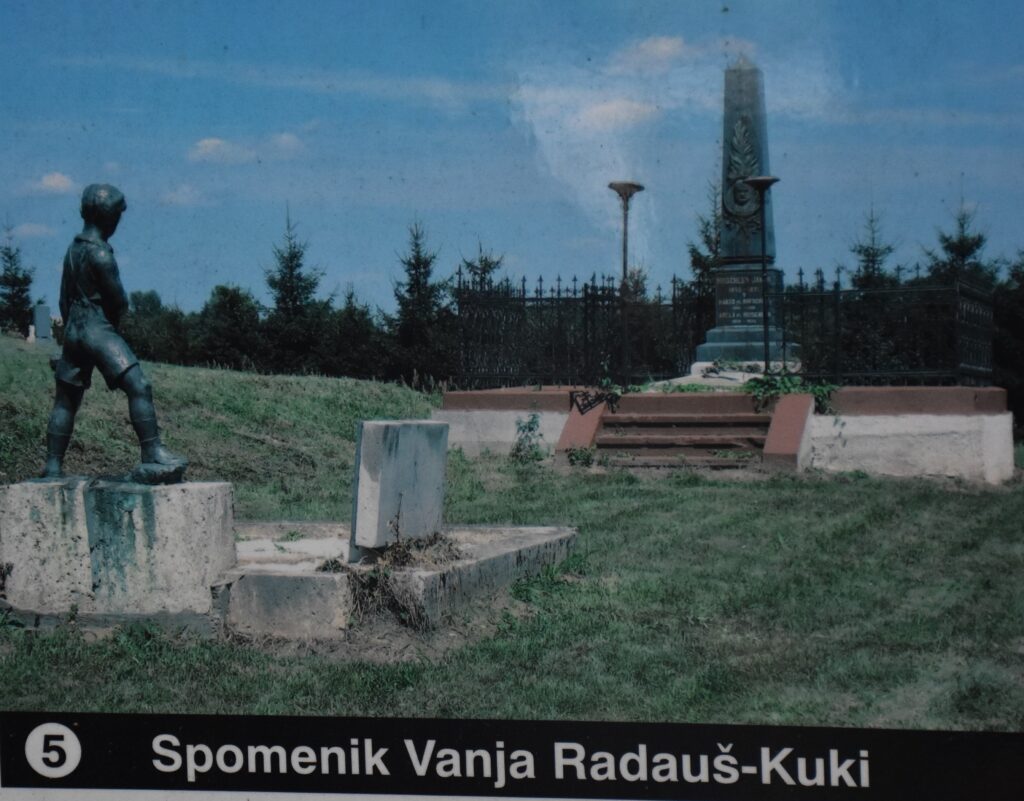 Arranged Jewish cemetery in Donja Dubrava
The Jewish Community of Čakovec organized setting out the Jewish part of the cemetery at the local cemetery in Donja Dubrava. With the help of enthusiasts and the support of the Municipality of Donja Dubrava, all graves were cleaned, roses were planted and the environment was arranged, and the graves of the Hirschler family were restored with new stones.
These are the last resting places of the family (or family members) Zalan, Hirschler, Rusak, Pollak, Mayer, Rožaj and Sauer.
Let us remind that at the beginning of September 2010, a bronze statue of the "Boy with the Ball", the work of sculptor Vanja Radauš, was stolen from the grave of Kuki Hirschler. The 70-centimeter-tall statue was part of the Hirschler family tomb.
The Jewish cemetery is a part of the cultural and historical heritage of Donja Dubrava, in which the Jewish community had an important role in economic and social life.